CloudAtlas​ – The only platform you need for Microsoft Cloud migration​
One of the biggest challenges system integrators face is delivering value across the cloud journey at a speed and scale that generates positive returns for both the partner and the client. UnifyCloud's CloudAtlas addresses all aspects of cloud migration via a single unified solution. It automates previously manual tasks, accelerates analysis and presents assessments in a way that is easy to understand and communicate to all stakeholders. This simplifies the process, reduces complexity, and accelerates cloud migration and real digital transformation.​​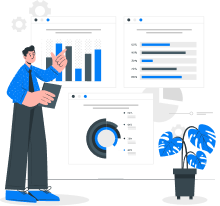 Unlock
Efficiency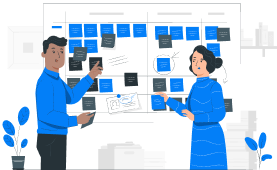 Enable
Agility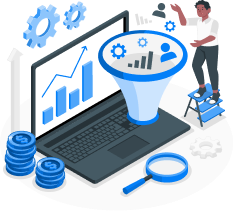 Increase
Scalability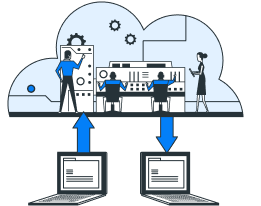 Do More
with less
Just as the cloud enables new levels of efficiency, CloudAtlas does so too by automating previously manual tasks - conducting analysis in minutes, not months; providing code-level guidance; automating code changes; auto-generating landing zones, and more! Let CloudAtlas help you with expert, data-driven analysis so you can conduct more assessments in less time and focus your efforts on value-added services that help your business stand out in the marketplace.
CloudAtlas helps you discover new ways to innovate by assessing infrastructure and identifying all cloud options, showing you all the possibilities along with required tasks, level of effort and costs. The depth and detail of CloudAtlas analysis gives partners and their clients a complete view of all opportunities, often creating new awareness with insights that help them choose the right approach to take their business to the next level.
The cloud journey doesn't stop at migration, and neither does CloudAtlas. It automates management and optimization of on-premises, hybrid and cloud environments, enabling organizations to react quicker to the marketplace to scale up or down, optimize utilization and costs, and get the most out of their cloud implementation. These capabilities can be delivered as a managed or value-added service depending on your organizational objectives.
UnifyCloud is fully focused on enabling partners to conduct migrations faster. That mission is built into the DNA of CloudAtlas, a platform that automates manual tasks, simplifies analytics and data presentation, and guides the entire cloud journey so you can make the best use of your human and technology resources to drive your and your clients' business forward.
Why CloudAtlas​?​
CloudAtlas assesses infrastructure, VMs, apps, databases and more in just minutes to present all cloud options to guide decision-making, strategy and planning. Once a strategy is developed, CloudAtlas helps you modernize and migrate with code-level guidance, automated code changes, dependency analysis, workload prioritization, migration wave planning, automated landing zones and more. Once in the cloud, CloudAtlas can monitor your environment to optimize utilization, security, GRC, costs and help identify additional opportunities for migration and modernization.​
With a decade of experience assessing billions of VMs, apps and databases and enabling thousands of cloud migrations, UnifyCloud has built the CloudAtlas platform to deliver fast analysis, expert guidance and seamless digital transformation.​
Proven
Over 1,000,000 VMs, applications and databases analyzed from 3,500+ assessments
Fast
Millions of lines of code, schema, objects, and tables scanned in minutes, not months
Effective
50%+ TCO reduction (on average) from on-premises to the cloud
What CloudAtlas can do for you
Partner Benefits
UnifyCloud partners get access to CloudAtlas and a multitude of other benefits:
Access to the Award-winning CloudAtlas platform​
CloudAtlas training and certification​
Shadow engagement(s)​
Leads from Microsoft, UnifyCloud and other sources​​
Access to Sales and Marketing resources, collaborative collateral and events​​
Exclusive Partner pricing​
Deal registration​​
Dedicated support from a Business Development Manager and Technical Program Manager​​
Partnerships, Awards and Achievements 
UnifyCloud was born in the cloud with the development of the CloudAtlas platform to facilitate rapid adoption, secure deployment and effective management of workloads and custom applications to the Microsoft cloud. UnifyCloud services and the CloudAtlas platform span the entire cloud migration journey – infrastructure assessment, app and data modernization, dependency analysis, migration planning, landing zone creation, workplace modernization, and management of cost, security, governance, risk and compliance in the cloud.​

UnifyCloud is a Microsoft Solutions Partner in multiple solution areas with several specializations. Our extensive background and experience with Microsoft has helped us receive Microsoft Partner of the Year honors the last three years​ ​