Azure Migration Tools
CloudAtlas® Cloud Migration Tools can help get you to the Cloud quickly, securely and in compliance. Our tools provide insight into your legacy systems and provide you with a Cloud Strategy to migrate your selected applications to the Cloud (SaaS, IaaS and PaaS). Our experience with Fortune 50 customers combined with our suite of Cloud Migration Tools enables us to accelerate even the largest and most complex migrationRecog scenarios.
Leveraging the CloudAtlas® automated Cloud Migration Toolset and Knowledgebase from successful Cloud migrations enables us to reduce the uncertainty, cost, and complexity of moving your applications to the Cloud. Our suite of tools proven migration tools can help you to:
Discover & Assess your on premise environment and provide you a Cloud strategy. CloudAtlas consumes data from discovery tools (e.g., MAP) creating a Datacenter Modernization Report identifying workloads that are candidates for SaaS (e.g., Office 365), Azure IaaS, and/or Azure PaaS; and providing you with Cloud Ready Recommendations and a CyberSecurity Maturity assessment.
Target & Migrate your applications with a detailed line by line analysis of your applications, providing you with a realistic assessment as to what your future Hybrid IT environment will look like, and cost. CloudAtlas scans your applications code, SQL scripts, and application configuration data to provide detailed recommendations on how to re-factor an application targeted to migrate to Azure IaaS or PaaS.
Monitor and Report continuously across your applications and subscriptions to ensure your applications remain in compliance and are remediated promptly. CloudAtlas provides subscription owners with compliance monitoring at the application level. As changes occur to the standards published by CloudAtlas, applications will remain in compliance.
Knowledgebase to serve as a repository for all Azure services settings and customer defined configurations to meet your standards. CloudAtlas is the foundation for the Cloud Migration Tools to drive best practices, compliance standards and consistency in migrating to the Cloud.
AWARDS & ACHIEVEMENTS





OUR COMPETENCIES

Carrying out our core expertise

Competency Level -
Gold
Application Development :
Enable faster software delivery and continuous improvement. Join our more than 60K application builder partners to differentiate your business and establish yourself as Microsoft Partner by attaining the Application Development competency.
Cloud Platform :
The Cloud Platform competency is designed for partners to capitalize on the growing demand for infrastructure and software as a service (SaaS) solutions built on Microsoft Azure.
Data Analytics :
If your company is into the business of examining the data that helps customers to discover deeper insights, make predictions, or generate recommendations, then the Data Analytics competency gives you a platform to build and prove your capabilities.
Competency Level -
Silver
Collaboration and Content :
The Collaboration and Content competency recognizes partners delivering SharePoint solutions that help companies share, collaborate, and improve productivity.
DevOps :
If you have deep experience working with businesses helping them manage software lifecycles by leveraging the DevOps features of Microsoft's development platform, then DevOps competency is the right choice to establish your company as Microsoft's partner.
Security :
Ensuring partners have met the latest security compliance and regulations and are best prepared to help customers comply with security and compliance regulations, protect information, implement identity and access management and defend against cyber-security threats.
Datacenter :
The Datacenter competency recognizes partners who are transforming data centers into more flexible, scalable, and cost-effective solutions.
EXECUTIVE LEADERSHIP

An experienced core of innovators and architects
Vivek Bhatnagar
LinkedInVivek is a senior technical and solutions Strategy Leader who has successful track record of building and operating world class solutions, programs and product sales teams. Vivek possesses strong business and technical acumen along with the ability to execute on a wide range of business, technical and product strategies for winning in the global market place.
With more than 20 years of experience in the technology industry, Vivek has held a variety of senior executive positions at Microsoft, IBM, Oracle and Suzuki Motors.
Led the design and development of Microsoft public Cloud initiative Microsoft Windows Azure since 2008.
Pioneered Microsoft virtualization, system center and Hyper-V Solutions (private Cloud) with global system integration partners i.e Accenture and Infosys.
Certified application architect from Microsoft and IBM.
Marc Pinotti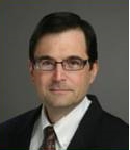 LinkedIn
Marc is a senior technology executive and Cloud expert with particular expertise in Application Migration, Security, Compliance, and Cost control in the cloud. He has successfully launched numerous Startups with two startups successfully acquired. Grown multiple successful startups within Microsoft, Qualcomm, and Lexmark International (formerly IBM). Proven track record of growing businesses, consistently exceeding P&L goals, building strong teams, and creatively solving problems. Extensive International Operating experience in Europe and Asia.
Prof. S.N. Srivastava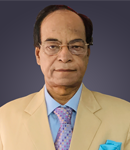 Mechanical Engineering graduate and a post graduate from I.I.T.(Delhi), Prof. Srivastava is a Chartered Engineer (India) and a Fellow of the Institution of Engineers (India). With over 50 years of rich and vivid experience in the fields of academics, engineering and management, he has been deeply involved in the development and growth of Unified Cloud since inception. He is an icon to be recognized with the very strong identity of the company.
Justin Cooper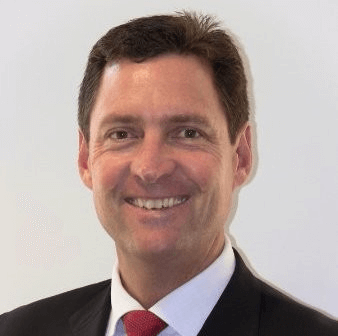 LinkedIn
A Senior Executive, acknowledged for well-defined understanding of the business-technology interface and capacity to build strategic long-term partnerships and alliances. Justin has extensive experience in interpreting corporate vision and strategy, translating objectives into actionable plans, and providing decisive leadership to cross-functional and multi-cultural teams.