Monitor and Report
CloudSupervisor:® Azure is used to monitor applications after they are migrated to the Cloud to provide application owners and Cloud subscription owners visibility into the underlying Cloud Services and whether the settings and other risk management controls are in line with industry standards or your enterprise definitions.
Get Started    Data Sheet   See Video
Key Benefits


Risk Management oversight capabilities for Cloud-based applications.


Applications are developed and monitored against consistent standards and controls.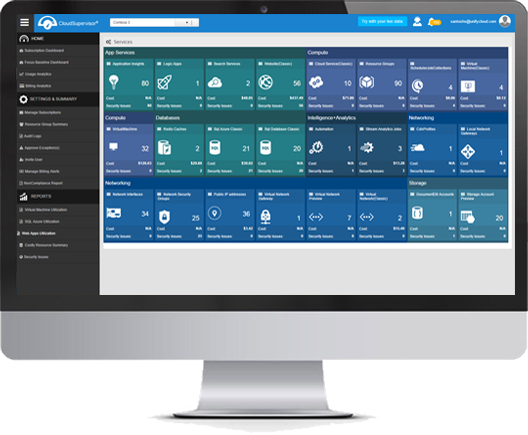 Security controls are closely managed and quickly updated to keep pace with Cloud evolution.


Lowered costs of migration to the Cloud, application compliance monitoring and ongoing remediation.
For applications running in the Cloud, ensure that Service settings do not drift away from the corporate standards
Ability to roll back to previous versions or snapshots of applications if necessary
Compare the version of code approved to run vs. application code actually running to determine any differences